(See Qualcomm Media Release)
SEP 5, 2023
Highlights:
Upcoming JLR vehicles to feature 5G, Wi-Fi and C-V2X capabilities to support enhanced safety and multi-media streaming, cloud gaming, and positioning
Vehicles featuring Snapdragon Auto 5G Modem-RF expected to hit the road in 2025
Technology collaboration builds on longstanding relationship between Qualcomm and JLR to provide advanced capabilities to future cars with efficient connectivity, enhanced safety and premium in-vehicle features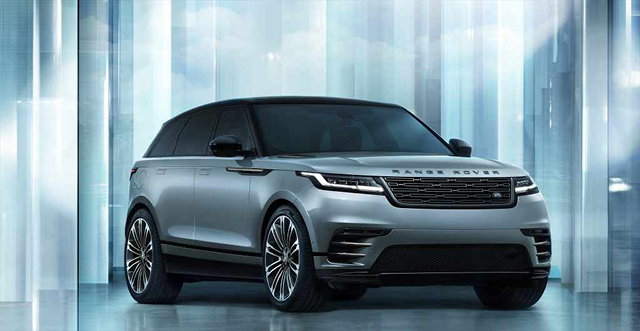 Qualcomm Technologies, Inc. and JLR announced today that the companies will work together to bring 5G capabilities to select next-generation JLR vehicles across its brands Range Rover, Defender, Discovery and Jaguar. As a part of JLR's efforts in building a sustainability-rich vision of modern luxury by design, the ongoing technology collaboration between Qualcomm Technologies and JLR aims to support advanced and integrated digital cockpit and infotainment systems to JLR's new vehicles. With the Snapdragon® Auto 5G Modem-RF from Qualcomm Technologies, JLR is equipped to create modern luxury in-vehicle experiences powered by efficient and seamless connectivity. Drivers and passengers will benefit from direct, low latency connectivity outside of the car, with vehicles connecting to each other and their surroundings for safer driving experiences, generating real-time data that can inform new connected-car services, and higher levels of autonomy. This technology collaboration builds on the longstanding relationship between Qualcomm Technologies and JLR, who both aim to provide the latest capabilities to future cars with Snapdragon Automotive platforms.
The Snapdragon Auto 5G Modem-RF is a key component of the Snapdragon Digital Chassis™ technology suite. With ultra-high speeds and ultra-low latency, the platform is designed to power immersive in-vehicle and always-connected driving experiences. By leveraging the Snapdragon Auto 5G Modem-RF system's positioning, Wi-Fi technologies, and direct vehicle-to-vehicle (V2V) and vehicle-to-roadside infrastructure (V2I) communications, JLR vehicles will also offer connected services for a highly personalized and upgradable in-vehicle experience, as well as advanced safety and mobility benefitting applications.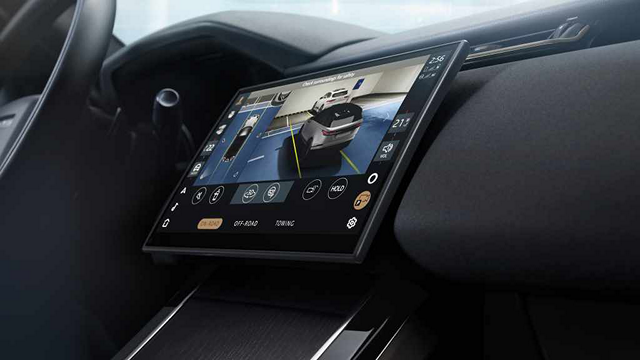 JLR vehicles with 5G connectivity based on Snapdragon Digital Chassis solutions can be expected on the road in 2025.
"JLR have partnered with Qualcomm Technologies for more than five years and our latest collaboration continues to strengthen our relationship," said David Nesbitt, Director of Digital Product Platform at JLR. "As cars become increasingly intelligent, using 5G capability and developing innovative technology solutions will put us at the forefront of delivering the best services for a fully connected, modern luxury experience for our clients."
"Through our technology collaboration with JLR, we're leveraging Qualcomm Technologies' long-established expertise in 5G and wireless innovation to further digitally transform JLR's future vehicles," said Jeff Arnold, vice president, product management, Qualcomm Technologies, Inc. "Next-generation telematics systems and 5G connectivity capabilities are helping deliver unparalleled connected and intelligent in-vehicle experiences to JLR drivers and passengers. We are excited to work with JLR to better meet their customers' needs."
About JLR
JLR's Reimagine strategy is delivering a sustainability-rich vision of modern luxury by design.
We are transforming our business to become carbon net zero across our supply chain, products, and operations by 2039. We have set a roadmap to reduce emissions across our own operations and value chains by 2030 through approved, science-based targets. Electrification is central to this strategy and before the end of the decade our Range Rover, Discovery, Defender collections will each have a pure electric model, while Jaguar will be entirely electric.
At heart we are a British company, with two design and engineering sites, three vehicle manufacturing facilities, an engine manufacturing centre and a battery assembly centre in the UK. We also have vehicle plants in China (a joint venture), Slovakia, Austria (contract manufacturing with Magna Steyr), India (contract manufacturing with Tata Motors Ltd) and Brazil, as well as seven technology hubs across the globe.
JLR is a wholly owned subsidiary of Tata Motors Limited, part of Tata Sons.
About Qualcomm
Qualcomm is enabling a world where everyone and everything can be intelligently connected. Our one technology roadmap allows us to efficiently scale the technologies that launched the mobile revolution – including advanced connectivity, high-performance, low-power compute, on-device intelligence and more – to the next generation of connected smart devices across industries. Innovations from Qualcomm and our family of Snapdragon platforms will help enable cloud-edge convergence, transform industries, accelerate the digital economy, and revolutionize how we experience the world, for the greater good.
Qualcomm Incorporated includes our licensing business, QTL, and the vast majority of our patent portfolio. Qualcomm Technologies, Inc., a subsidiary of Qualcomm Incorporated, operates, along with its subsidiaries, substantially all of our engineering, research and development functions, and substantially all of our products and services businesses, including our QCT semiconductor business. Snapdragon and Qualcomm branded products are products of Qualcomm Technologies, Inc. and/or its subsidiaries. Qualcomm patented technologies are licensed by Qualcomm Incorporated.