Chris Pearson, President, 5G Americas
January 2021 – With 2021 off to a roaring start, 5G and 4G LTE continue to make huge strides. The fourth and fifth generation of mobile wireless communications technologies now reach over 5.8 billion connections for 4G LTE and over 225 million 5G connections as of the end of Q3 2020. That's a lot of subscribers!
But how did 4G LTE and 5G come to lead the global landscape for mobile wireless communications? And where are they going from here? 5G Americas' newest white paper 3GPP Releases 16, 17 and Beyond takes a look at the present and future.
But the story goes back a couple decades or so.
If you rewind the time machine back to December 1998, the Third Generation Partnership Project (3GPP) was established with the goal of developing a specification for a 3G mobile communications system and fulfilling the International Telecommunication Union's International Mobile Telecommunications-2000 requirements (Third Generation cellular networks). In the few years before the project partners convened together to officially form 3GPP, there were already collaboration initiatives between companies and geographic regions toward an Internet Protocol wireless network and global interoperability.
Today, 3GPP stands as a shining example of how to bring together some of the brightest minds in wireless communications and achieve industry consensus on which technologies to pursue and when to pursue them. 3GPP's success helped to launch hundreds of 4G LTE and 5G networks today. As of December 2020, there are 680 4G LTE, 338 LTE Advanced, and 145 5G network deployments which are compliant to the 3GPP standards.
3GPP brings together seven of the world's leading wireless standards organizations from diverse areas of the globe including the United States, Europe, China, India, South Korea, and two from Japan, to create technical specifications for different wireless technologies and network architecture components. In addition, 3GPP is also comprised of Market Representation Partners (of which 5G Americas is one), who can offer regional updates, market advice and provide consensus viewpoints for different market requirements in terms of features and functionality their specific markets require.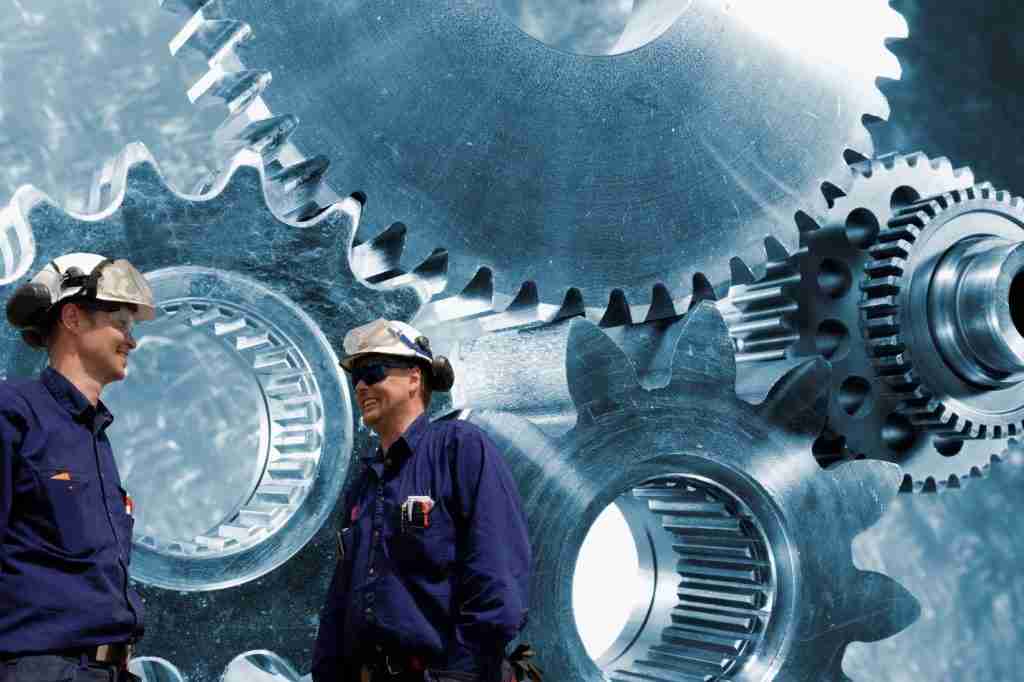 Armed with this expertise, 3GPP develops enhancements to these sets of technologies, which are then grouped together and submitted as full-fledged feature sets in public releases. In December 2008, Release 8 launched the 4G LTE revolution. In June 2018, the first full set of 5G specifications was established, which set forth "Phase I" of the 5G era with technical specifications for 5G non-standalone networks (5G radio access networks operating with 4G LTE core networks).
In 3GPP Release 16, which was completed on July 3, 2020, we saw numerous enhancements to both 4G LTE and 5G technologies, in areas ranging from improvements aimed at specific industry verticals such as manufacturing and automotive, as well enhancements increasing a network's data capacity and operational efficiency.
Vertical Expansion
Capacity and Operational Efficiency Enhancement

·  IIoT (Industrial IoT)

·  URLLC

·  2-Step RACH

·  NR Positioning

·  NR Unlicensed

·  V2X

·  MIMO Enhancements

·  MR-DC

·  Integrated Access and Backhaul (IAB)

·  Mobility Enhancements

·  cross link interference (CLI)/remote interference management (RIM)

·  UE Power Savings
I won't cover everything fleshed out in full detail in 3GPP Releases 16, 17 and Beyond, but there are some serious improvements in Release 16 when it comes to the automotive/mobility sector, which will have long-term positive ramifications for autonomous vehicles and car safety. Combined with the FCC's recent decision to open up portions of the 5.9GHz spectrum band for Cellular-Vehicle-to-Everything (C-V2X) technologies, these Release 16 improvements could re-shape the future of the automotive industry over the next decade.
For instance, Release 16 includes specific enhancements to "sidelink" transmission that allow mobile devices or vehicles to communicate directly to each other in a "peer-to-peer" type of way that skips the need of moving data through a macro cell tower. These types of communications are especially critical for C-V2X and public safety "push-to-talk" sorts of scenarios. Release 16 outlines three different kinds of sidelink transmission scenarios, including unicast, groupcast, and broadcast.

However, sidelink communications can also communicate with existing cell sites as well. Several options allow for deployment of sidelink communications to be integrated into 4G LTE and 5G networks, as outlined below.
What is the upshot of all of this? It turns out that sidelink and C-V2X can unleash a variety of new capabilities for vehicles, such as:
Vehicle platooning – the ability of a group of vehicles traveling together to organize into a platoon, with a lead vehicle providing messages to other vehicles in the platoon allowing for smaller inter-vehicle distances
Extended sensors allow for exchange of sensor data and live video between vehicles, pedestrians, infrastructure units, and V2X application servers to extend the UE's perception of the surrounding environment.
Advanced driving allows for autonomous or semi-autonomous driving by exchanging sensor data and driving intention which enables vehicles to coordinate their trajectories
Remote driving allows for a remote driver or V2X application to remotely drive a vehicle for passengers who can't drive themselves, or vehicles driven in dangerous environments. The main requirement for remote driving is low-latency communication.
Another extremely significant capability built into Release 16 is the ability for commercial 5G networks to utilize unlicensed spectrum. This is referred to as "NR-U" or "5G New Radio – Unlicensed" and is an important step towards opening critical mid-band spectrum for commercial 5G use, even though it must be shared with other uses such as those from WiFi or LTE Licensed Assisted Access (LAA). Ensuring there is enough mid-band spectrum available for an increasingly data-hungry world is an important part of the success of 5G networks. For Release 16, there are two spectrum band priorities which are targeted for 5G NR-U use.  
One additional, and very important, advance are the improvements in precise location-tracking. Referred to as "NR positioning," these enhancements are critical for both regulatory uses such as enhanced 911 and for commercial uses, such as in a factory floor setting, where the exact location of a device or piece of machinery must be accounted for.
In Release 16, the requirements for regulatory purposes include:
Horizontal positioning accuracy better than 50 meters for 80% of the user equipment.
Vertical positioning accuracy better than 5 meters for 80% of the user equipment
End-to-end latency less than 30 seconds
While for commercial settings, the requirements include:
Horizontal positioning accuracy better than 3 meters (indoors) and 10 meters (outdoors) for 80% of the user equipment.
Vertical positioning accuracy better than 3 meters (indoors and outdoors) for 80% of the user equipment.
End-to-end latency less than 1 second.


If you thought that was a lot of improvements, Release 17 also has an impressive array of new whiz-bang enhancements. Due to the ongoing global Covid-19 pandemic, Release 17's full set of standard features is not expected to be finalized until June 2022 – which is about a six-month delay from previous estimates. It is very difficult to drive consensus and vet the various technical details of specifications without face-to-face meetings, but the 3GPP representatives are working very diligently to make this happen.
Some features of Release 17 that are generating some excitement include support for 5G NR in spectrum bands above 52.6 GHz, opening up the possibility for even faster data transfers in millimeter wave. There is support for non-terrestrial networks, such as satellite, which will help to provide 5G coverage in rural or wilderness areas – and perhaps even very remote areas or at 5G at sea, if the proper relationships with satellite operators emerges.
Additionally, NR Broadcast/Multicast will open up renewed possibilities for extremely efficient live event streaming at venues such as stadiums and concert halls, when the world returns to normal from the Coronavirus. Multi-Radio Dual Connectivity and support for Multi-SIM devices will provide even greater flexibility for those wishing to use devices capable of operating on different networks or technologies.
Finally, one area where Release 17 will really excel is in the area of reduced capability NR devices. In a world of massive Internet of Things, involving billions of connected devices, most of the devices will not need a full-blown high-bandwidth connection. Many of these devices are simply sensors that sip data and occasionally send back a few characters of text, rather than something like a high definition 8K monitor streaming ultra-HD video. These smaller, simpler devices have different needs and are usually designed for reduced energy consumption, so they can remain "on" and in the field for years and years at a time.
Reduced capability NR devices or "NR Light" will have specific requirements in industrial IoT settings, such as the following:
Industrial wireless sensors with 99.99% availability, latency less than 100ms in general and 5-10ms for safety-related sensors, and medium data rate (<2 Mbps), and battery life of a few years.
Video transmission with 99%-99.9% reliability, latency less than 500ms, and medium to high data rate (2-25 Mbps).
Wearables with high data rate (up to 150 Mbps for downlink and up to 50 Mbps for uplink) with long battery life (up to 1-2 weeks).
In addition to these, Release 17 will study and identify additional solutions for varying antenna array architecture and power-saving features for many different types of intended uses.
Of course with June 2022 just around the corner, 3GPP is already beginning to take a look at Releases 18 and beyond. It's not entirely certain what the future yet holds for the evolving technical features, architecture and standards, but 5G Americas' recent white paper "Mobile Communication Beyond 2020 – 5G Evolution Towards Next G" outlines a few things, which look promising as we look to the future of mobile communications including:
Extended reality (XR) including Virtual reality (VR), Augmented reality (AR) and Mixed reality
Holographic communication, that is, the transmission of 3D holographic images from one/multiple sources to one/multiple end points in an interactive manner
Digital twins, that is, the real-time representation of a physical entity within the digital domain
Tactile/haptic communication, that is, the transmission of human tactile and haptic sensations, allowing for humans and machines to interact with their environment in real time.
Medical/Health Verticals
Massive- Scale IoT Networks
Smart Agriculture and Livestock
As we kick off 2021, all our eyes are towards a hopeful year ahead. The advent of a COVID-19 vaccine and the ability to distribute it will have vast consequences for all citizens of the world moving forward. But just as the wireless industry did in 2020 in helping people stay connected, it remains steadfastly committed to doing so again in 2021. Each year sees new advances and new technologies. The roadmap looks bright. I look forward to seeing 5G Americas and 3GPP continuing to play their leading roles in helping to shape our future of connectivity.
Be well.
Chris
What's in store for 3GPP's latest releases?
Find out more about 3GPP Release 16, 17 and Beyond in our latest white paper.